This week I have been working with group policies to harden Citrix Servers and prevent users breaking out to other applications. I will have more on this topic later this week. Today I have been trying to work out how to hide / remove the address bar. There is nothing really in the Group policy settings to hide the address bar and this need to be via the registry.
I am assuming you would only really want to hide this from users are not Administrators. We will apply this to HKEY_CURRENT_USER only and you would scope this with a user group.
Steps to perform this change: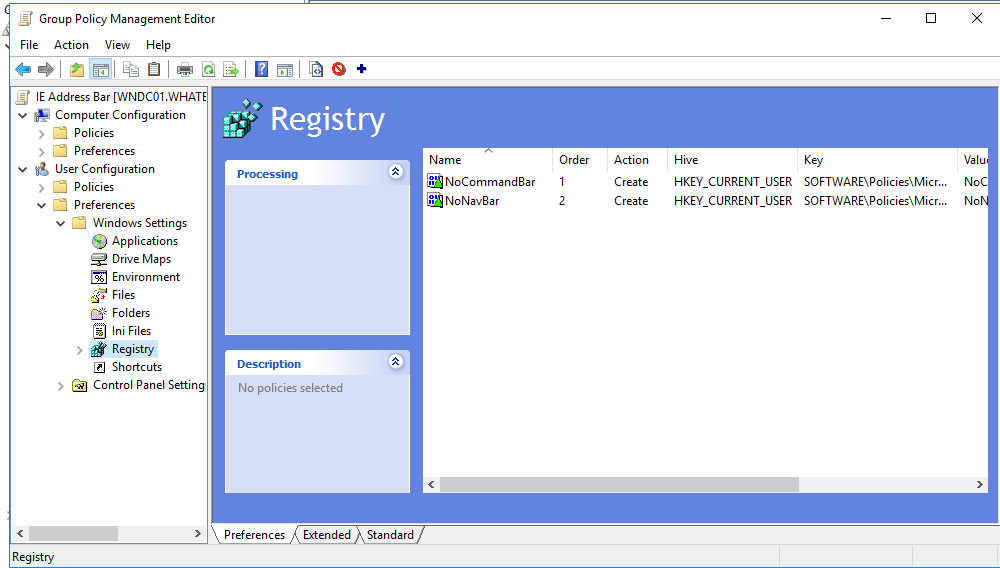 Create a new Group Policy object and give it a name
Navigate to User Configuration > Preferences > Widnows Settings > Registry
Create 2 new items as below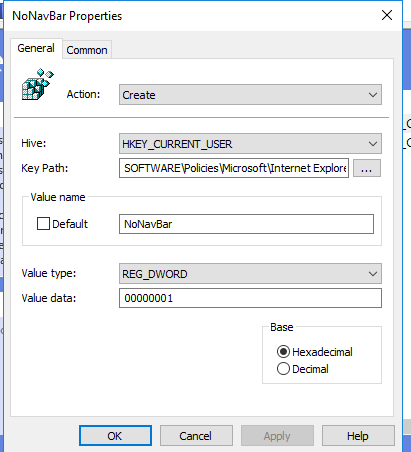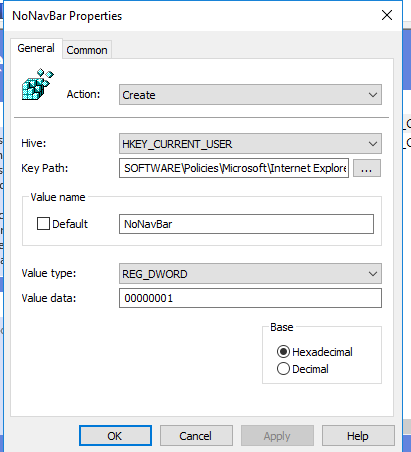 Key: HKEY_CURRENT_USER\SOFTWARE\Policies\Microsoft\Internet Explorer\Toolbars\Restrictions
Select DWORD Enter NoCommandBar Value: 1
Select DWORD Enter NoNavBar Value: 1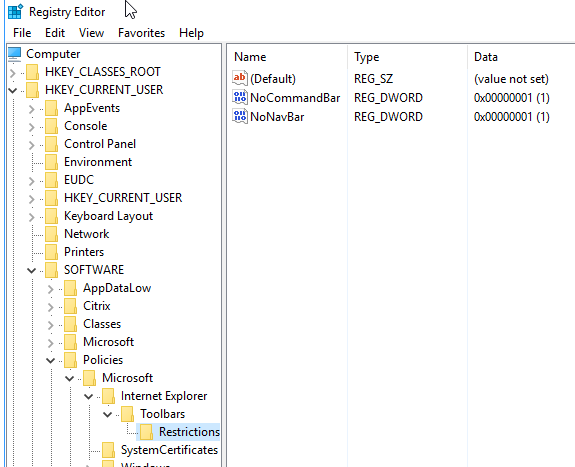 You will need to link and enable your group policy to the OU of the users for this to work.